Rotosound Strings, tre nuovi set di corde: Roto Whites, Roto Silvers e Roto Blacks
In questo anno dedicato al suo 60esimo anniversario e celebrato dalla costante presentazione di prodotti nuovi, Rotosound passa a proporre ora tre set di corde per chitarra elettrica dedicate ai fan dell'accordatura Drop D (o DADGAD). I nuovi set – che vanno ad aggiungersi alla serie Roto Nickel Steel – si chiamano Roto Whites, Roto Silvers e Roto Blacks. Ciascun set è stato assemblato tenendo in considerazione tensioni, feel e lunghezza della scala differenti e contempla corde miscelabili tra loro.
Roto Whites - 011 • 015 • 022 • 030w • 042w • 054w
Roto Silvers - 012 • 016 • 024 • 032w • 044w • 056w
Roto Blacks - 012 • 016 • 030 • 034w • 046w • 060w
Ulteriori informazioni: www.rotosound.com
………………………………………………………………………………………………………….
About Rotosound
• Rotosound has been creating, designing and making strings for 60 years. By helping music icons like Jimi Hendrix, John Entwistle and Geddy Lee to create their amazing sounds, Rotosound strings have become synonymous with the British Tone. Renowned throughout the world, Rotosound is the home of legendary products such as Swing Bass 66 and Roto strings and is justifiably proud to be part of rock history.
• Founded in 1958 by James How ...
l'articolo continua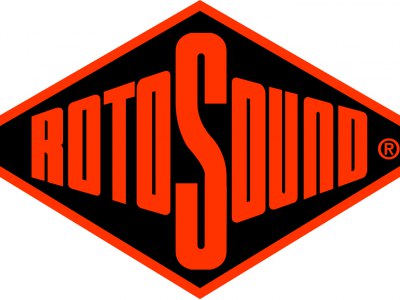 as a small, UK based, family-owned and operated company, Rotosound core values are little changed today. More sophisticated machines, designed and built by the late founder's son, Jason How, still produce high quality instrument strings using only the best materials and a great team of people who really love what they do. Each string is physically and visually inspected at every stage of the manufacturing process to get maximum consistency, ensuring each one is unrivalled in tone, tuning stability and durability.
• James was and Jason is a musician and engineer with vision and passion whose leadership helped Rotosound becoming one of the foremost string manufacturers in the world. Rotosound products combine musical knowledge, heritage and state of the art production methods to produce strings that bring music to life. Jason, following in his father's footsteps, works relentlessly to invent new machines, reinvent strings and rediscover products like the Vintage Fuzz Pedal. Rotosound, whilst staying faithful to the originals, improves on them by the use of contemporary up to date technology and components such as new foil packaging, which ensures strings reach customers as fresh as the day they leave the factory.
• Now sold in more than 80 countries across the globe, Rotosound strings are not only used by some of the greatest guitarists and bassists, but continue to attract the best of the current and up and coming musicians. For over fifty years now their strings have changed the sound of rock and have been used on some of the most amazing albums recorded by some of the best artists in the business including Duff McKagan (Guns 'n' Roses / Velvet Revolver), Billy Sheehan (Mr Big), Noel Reading (Jimi Hendrix), Guthrie Govan, Steve Harris (Iron Maiden) and Roger Waters (Pink Floyd). Rotosound are also the choice of strings for many of the world's most contemporary successful bands such as The 1975, Rival Sons and Florence & The Machine.
• Rotosound strings have played a large part in the history of rock music and the company plans to continue drawing on this rich legacy to continue being a major influence for decades to come.


---